In this fast era it is very handy to use technology as much according to your need as possible. A company holds countless record of it purchases, transactions and company data. It is very hard to keep a correct track of it unless you know how to create a report in Computer. Microsoft Excel gives a wide range of variety to accomplish any of your need in making any kind of financial or other report. Free Report Template(dot)com helps to minimize your effort as much as it is possible by creating templates as close to your need as it can be. All you have to do is simply download the file through the link below. Edit it according to your requisites and here you go…!
Following is the template for Comparative Expenses Report. An expenses report helps to analyze all the tenure activities of a company throughout the year, comparing it month by month.  Making a Comparative report is very important because it helps the company to keep, analyze and compare it's records. See more Comparative Report Template. This report is beneficial to help the company understand and determine the company's policy and contributes a major part in taking future decisions.
Below is the preview for Comparative Expenses Report Template created in MS Excel.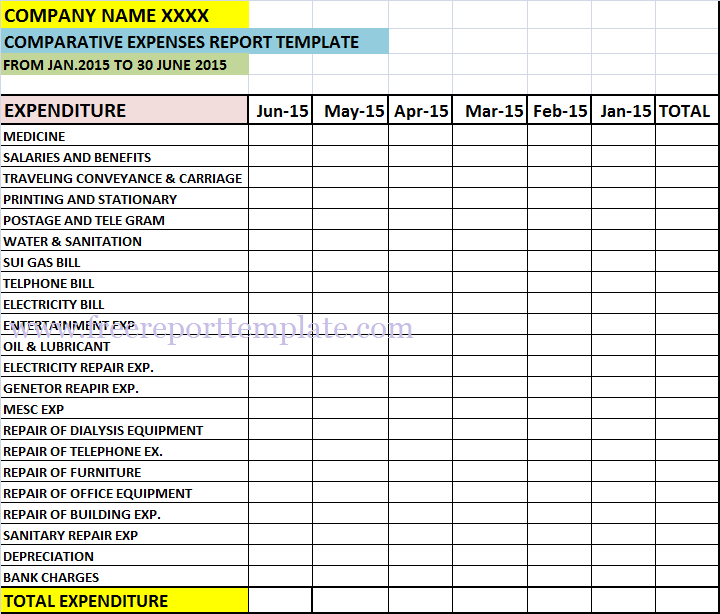 Below is the free download for Comparative Expenses Report Template,