A Fixed Assets Depreciation Report is created in order to estimate and plan long term funding for the repairing, replacement or maintenance of a property, asset or organization. The Depreciation Report provides benefit to the over-all value of the asset, including giving an estimation for the life expectancy of the asset and expenses that are likely to be expected of replacement/repairing till the service reaches to its end of functionality.
The Template is created in Microsoft Excel with a supposed "ABC Hospital", the data/entities/information is just filler/fake the purpose is to give better understanding and suggest ideas to create a report template.
Here is the preview for Depreciation Report Template: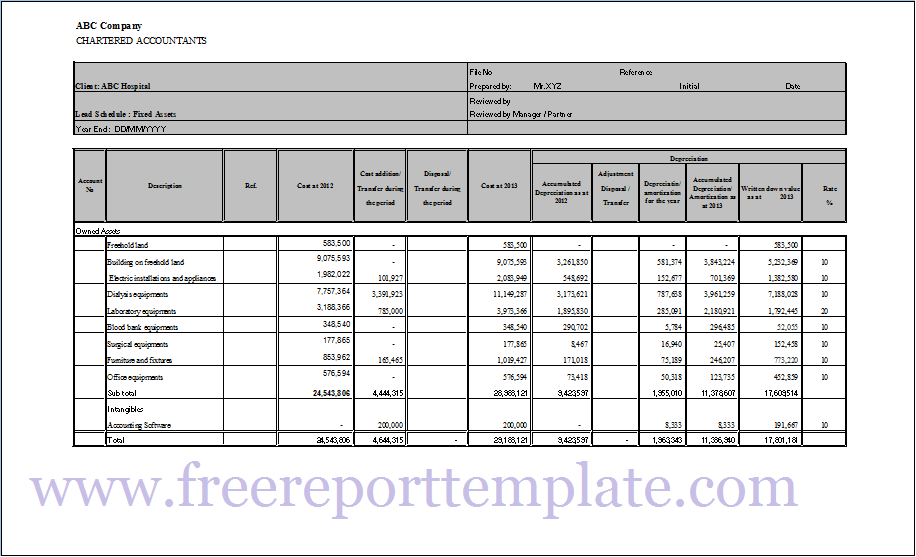 You can download the free link of our Fixed Assets Depreciation Report Template from the link below. It is easily editable and can be modify according to your need.