For any good report it is necessary that it explains its moto efficiently. Usually managers are all so busy that they hardly have time to go through every single word written on the report. For this purpose try to create a report that gives you maximum of information at first glance. At Free Report Template, it is our job to provide you best templates to facilitate your career's best report making. The best joining report usually manifests the complete affirmation on the part of the employee. He demonstrates his full understood responsibility for the job he is appointed for along with his complete contact information with references. This report template is designed for Hospital Joining Report. The report may contribute to the responsibilities given and attributes taken, it is also a detailed analysis of the progress undergoing and Internship. (Internship Joining Report Template).
You may also like: Medical Specialist Resume Template
Here is the preview for Hospital Joining Report Template.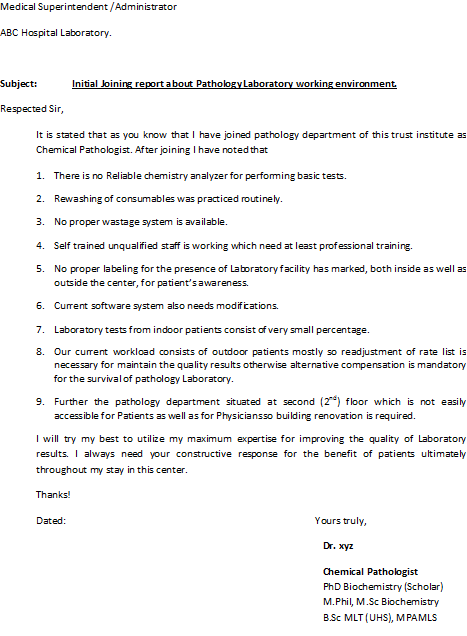 Guide And Tips About Editing Word Hospital Joining Report Template:
You can easily download the report from the .rar format link given below. As these reports are created in MS Word you can easily edit and customize them according to your particulars. The fields given above are based on general Joining Report Format, although you can add or remove any information suiting your demand.
Here is the free download link for Hospital Joining Report Template.