The most important thing while starting a project (Project Status Report) is having a complete and comprehensive view of the project through out. The owner is very interested to see all the activities and happenings going on along with a comparison to see the effects of his plans/decisions regarding the project. That is where Project Status Report comes in handy. It has a detailed account of all activities going on in a project. From all the financial transaction to labor report, the expenses and the future predictions a Project Status Report helps a lot in every aspect of making the development of the project a success.
Project Status Report not only helps to keep the record precise and handy but also give you an overview of all the matter going on finally enabling you to make better future planning and decisions.
We have created a general and easy-to-use report template for Project Status Report. It is created in MS Excel it is basic and can accommodate any extra information that you may need. With proper guidelines anyone with little or no knowledge of MS Excel can use and make a professional report with this template. You can download the free report template from the link given below and customize it according to your procedures.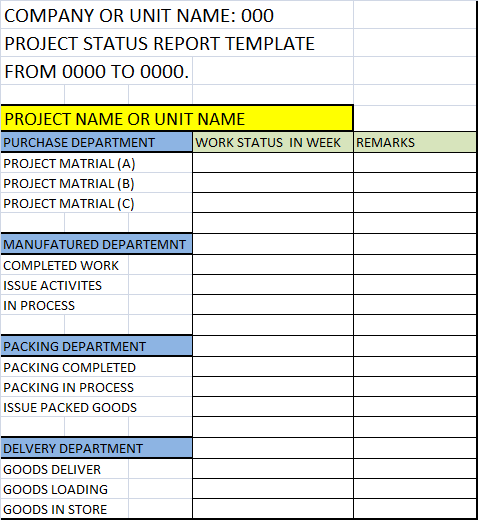 You can download the free MS Excel Project Status Report Template from the link given below: