A Purchase Order Report holds very important place for any company/organization. It contains all the information about company's purchase and order transactions. This not only enables you to keep a track of company's record but also make it easier for the employees to understand and determine further policies based in comparisons. (You can see Comparative Report Template)
The report is created in Microsoft Excel. It is easily editable and can be easily customize. Furthermore you can download the free link to the report given below.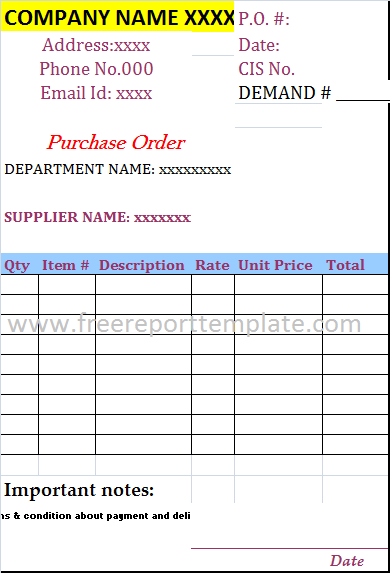 Here is the link to download the report.