For any business whether on a smaller scale or on a larger scale needs to have a record of all the transactions and exchanges. With the help of Receipt And Payment Report it becomes very easy to have a record for all the purchases and sales. This records helps in numerous regards.
Here we have prepared a template for Receipt And Payment Report. It has all the necessary entities listed although it can accommodate any extra information. The template is created in MS Excel and it can be easily edit and customize there.
Here is the preview of Receipt And Payment Report Template: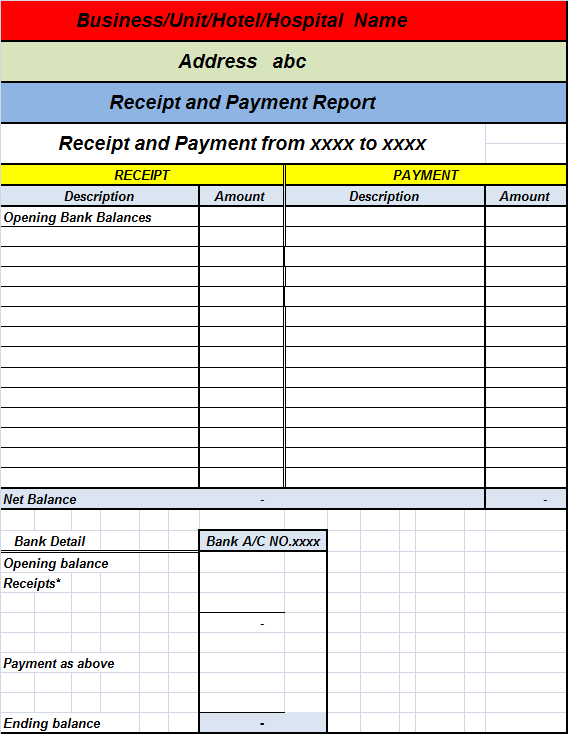 At Free Report Templates we make it easy for everyone to make professional, realistic and effective reports with very little technical knowledge or no knowledge at all. The reports are very easy to edit and modify plus a thorough guide given about editing the report can make it very useful and friendly.