In today's with so much of work going on, it is very hard to keep a correct track of your work unless you know how to create a report in Computer. Microsoft Excel gives a wide range of variety to accomplish any of your need in making any kind of financial or other report. Free Report Template(dot)com helps to minimize your effort as much as it is possible by creating templates as close to your need as it can be. All you have to do is simply download the file through the link below. Edit it according to your requisites and here you go…!
The Travel Expense Report Template is created below to help you estimate and understand the cost and expenses of your trip. It is a report manifesting all the crucial points regarding your trip and it predicts the major parts of your schedule like the time, type of transportation, your comfort level, food and other luxuries etc.
While creating a Travel Expense Report it is important to provide all the information accurately. An expenses report helps to analyze all the tenure activities of a company or agency throughout the year, this sample report in particular will help you in personalizing your trip schedule and expenditures. As report writing should be impersonal and very formal, stating a report is a responsibility to provide all of the information as it is i.e. the positives and the negatives. (Looking for Comparative Expense Report Template?)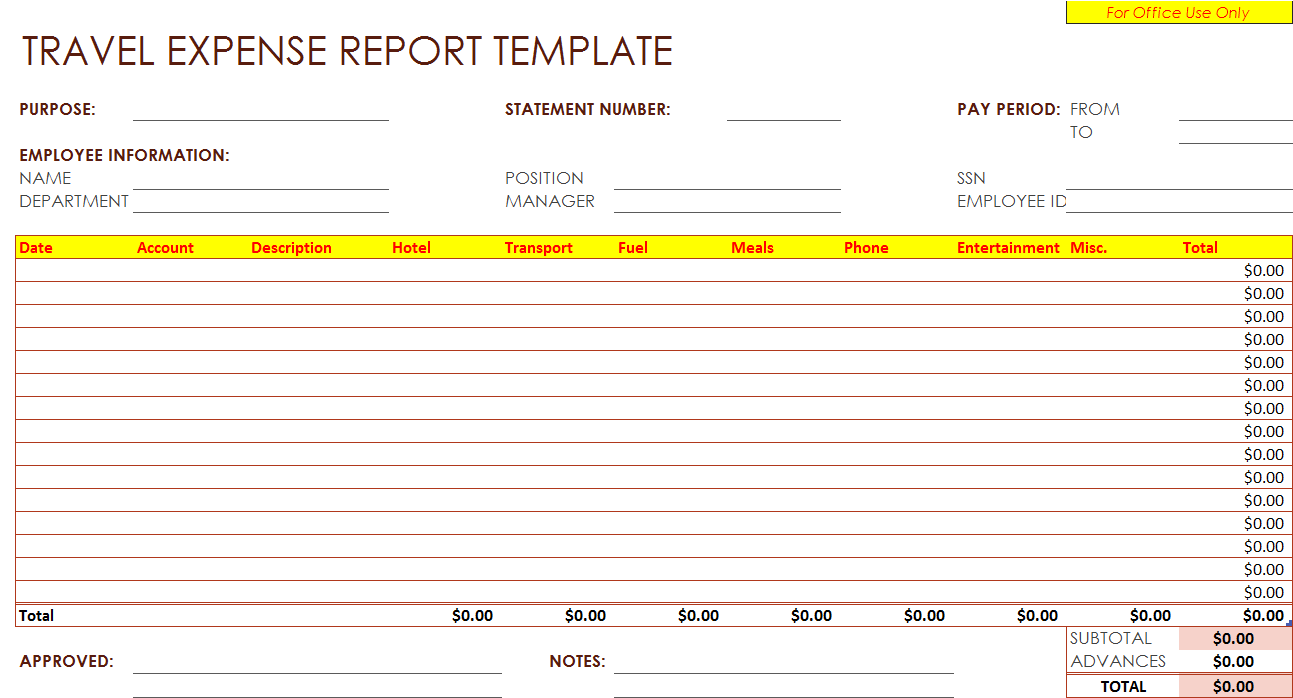 You can also use this Expense Report  if you are going to make a report about your business trip, Meeting, Marketing and Official Company visits.
Tips And Guide About Travel Expenses Report Template:
The Travel Expense Report Template is created keeping all the major points in mind. The report is responsible for telling you the purpose and status of the trip i.e. the timing/date of departure and destination etc for which information it is created. Some also like to have an overview of the customer as well. The report then continues to give information about the account, its description/information, the name of the hotel, the type of transportation, Meal plans, Contact informations, some on-the-spot miscellaneous information of the trip and a grand total in the end. You can add in any extra field or you can simply begin your report by putting the information. The report writing is obviously a subjective and factual document so you can always accommodate reports according to your need.
Free Download Travel Expenses Report below given link.