A comprehensive compilation of payment of employees is called Salary Sheet. Accountants prepare payment sheets depending the requirement of the labor. For example in some industries the working hours are 8 hours, while in some industries especially the production ones need to increase the working hours up to 9 hours. At such situation the Salary Sheet Report is prepared with more than one column of payment, mainly Extra Hours.
Following report is a template for Salary Sheet Report. Making payment schedules is a monthly process for every company/organization. A Salary Report Template consists of all the necessary requirements as the name, the date, deduction, tax etc relating to salaries of the employees, You may also like Accounts Officer Resume Template. This not only makes the entire process easy but makes it authentic and accessible as well.
The Salary Report Template is created in Microsoft Excel, the format is complete and anyone with little knowledge about reporting can make a professional report out of it. Make sure to add in any extra category that might be a specific of your company like bonuses.
Below is the preview of Salary Report Template: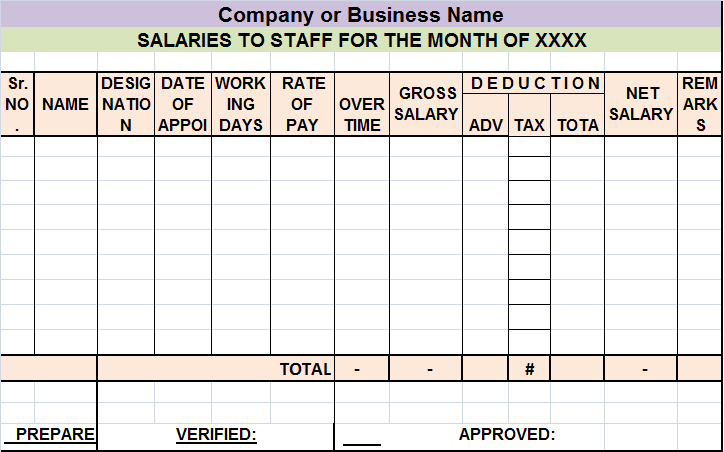 Here is the free link to download the Salary Report Template. It is printable and can be easily edit and customize.