This report template is for MIS or Management Information System. For the owner from manager to executive level of any unit let it be an organization or a hotel, a market or a hospital it is necessary to evaluate their business statistics as much as possible. With busy and competitive atmosphere it is imperative to have a thorough view over things happening in your business. With the help of MIS/Management Report Template it becomes easy to keep a track of complete activity. This management provides enough data by daily evaluating net expenses, net profit and loss you can easily determine best policies for your business and can predict many decision for a progressive future.
The report holds its importance as an indication towards the problems that may arise or are arising due to some mistake that happen. And thus Owners/Managers rely on MIS or Management Information System Report to keep a track of their activities and to keep an eye on its responses. Looking for Material Issue Report Template?
Below is the preview for MIS or Management Report Template: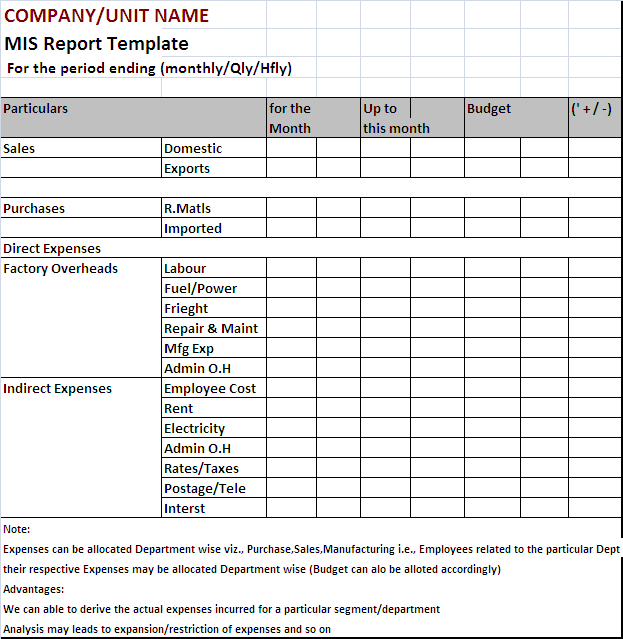 Tips For Editing MIS Report Template:
The report template is created in MS Excel, you can easily download it from the link given below. It has all the necessary entities that usually a general MIS or Management Report needs. Although you can edit and customize it anytime as per your requirements.