Sales department of almost every company is bound to make daily sales report on regular basis to keep the record. The Cash Sales Report is designed to provide an overall look of full day work or business transactions. Mostly the format of Cash Sales Report includes the continuous cash sales of an organization, company, malls, stock takers, hotels. It works as the brief summary of data keeping for the entire day. It is very helpful to know the situation of the business for the investors and with help of Cash Sales Report a manager or an owner could compare their profit and loss, and easily prepare the Comparison Reports. The major part of the Daily  Sales Report includes Revenue, Expenses, Material in hand and Bank balance. (See more Cash And Credit Report Template,  Credit Sales report Template) Consequently the format of the report varies according to the nature of the business.
Below we have provided the preview of Daily Cash Sales Report format that helps you draft a good, easy and understandable format.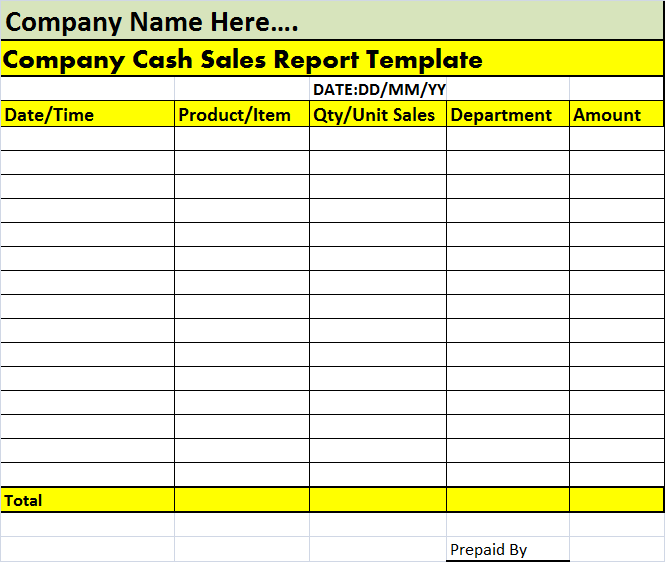 How To Edit Excel Cash Sales Report Template:
A good sales report or any report should be understandable to everyone. The draft above is a format of report created in MS Excel. it shows different departments and with its help one can easily assess the position and activity of the hospital. Edit the name of the report and state the date. The fields includes "Date/Time" of the sales, the name of product in "Product.Item", state the quantity of the product in"Qty./Unit Sales", the name of the department in "Department" and the sales amount in "Amount". You can download the link of Cash Sales Report Template from below.