Sales department of almost every company is bound to make daily sales report on regular basis to keep the record. Daily Customer Sales Report is just another sales report with the specification of keeping the account of all the purchases and transaction done with customers on daily basis. Every company, organization or firm meets hundreds (and in some cases even more) of customers each day. Their deals involve a variation of transactions i.e. some purchases are done and while for some trusted customers there is always flexibility to put the deal on credit. (Looking for Cash And Credit Sales Report Template?) Now for keeping the record of every deal with its specification is the job of Daily Customers Sales Report and this format is the perfect manifestation of this report. Below you can see the preview of Daily Customer Sales Report Template.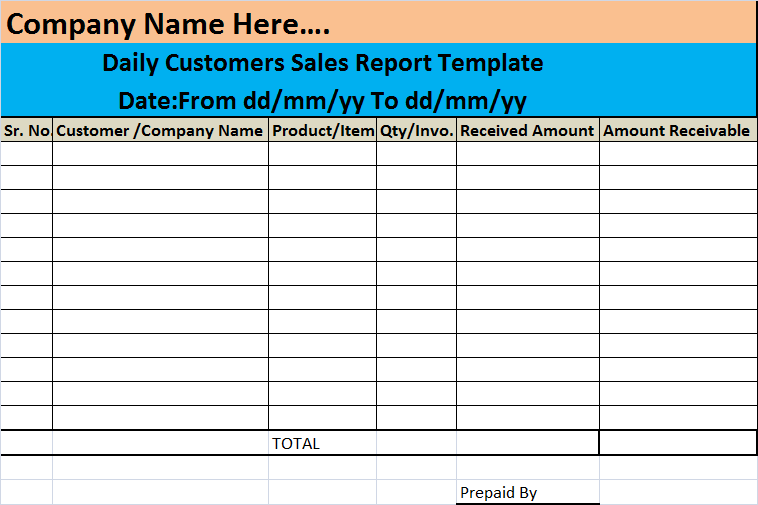 How To Edit And Customize Excel Daily Customer Sales Report Template:
The report contains all the necessary fields for an efficient design template of Daily Customer Sales Report. It is created in MS Excel, you can easily edit it and customize it. It is printable and has all the necessary information stated. The report format starts with "Serial No.", followed by "Customer/Company Name" to put in the names. Next columns inquires for the product name in "Procduct/Item", the quantity of the product bought in "Qty./Invo.", the amount received by the cashier in the "Amount Received" and finally any dues to be paid in "Amount Receivable". The file format can be download from the link given below.