Sending quotation is a business process to invite suppliers into bidding. Through this bidding they make different bids on a specific product or services. As such Comparative Parties Quotation Report presents a comprehensive comparison about different quotation offered by different parties hence enabling the selection for right and most suitable choice easy.
Here you can see the preview of Comparative Parties Quotation Report Template: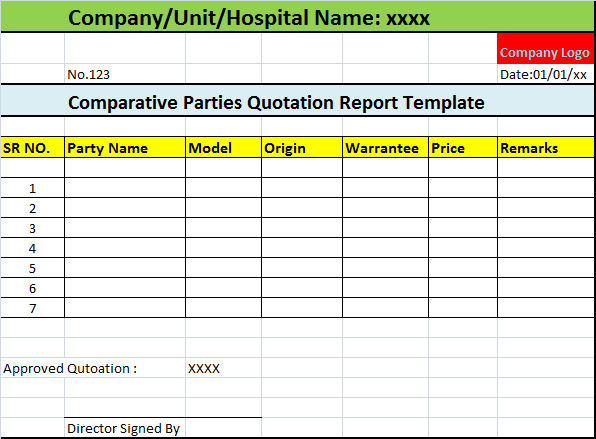 Above you can see an easy and general template for Comparative Parties Quotation Report. It is created in MS Excel, it is basic and can accommodate any extra information that you may need. Anyone with little or no knowledge of MS Excel can use and make a professional report with this template. You can download the free report template from the link given below and customize it according to your procedures.