Following report is a general template for Staff Allowance Payment Report. As the number of employee, for an organization, increases it becomes very important to have a compact and precise data record for every employee. With the help of this Staff Allowance Payment Report, you can have a multipurpose working report. You can organize and overview the amount permitted to the staff. As well as it helps to keep a track of all the allowances permitted throughout the year for better comparison and analysis.
Below is the preview for Staff Allowance Payment Report Template: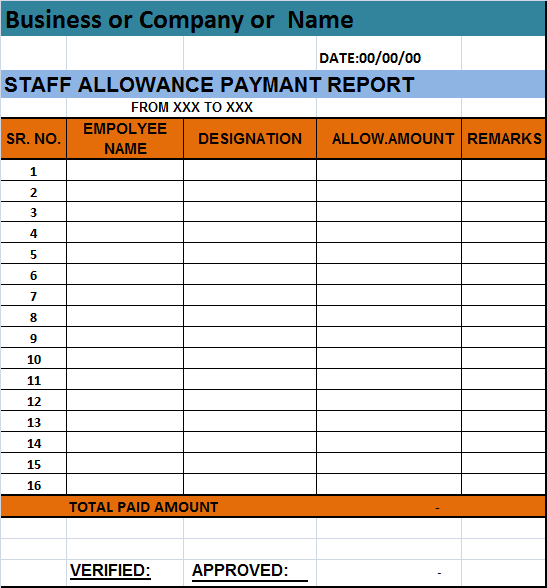 The report is created in Microsoft Excel. It contains all the major entities required to make a Staff Payment Report, although should you find another specific entity, you can add it at your will. The report editing do not required any special training in MS Excel, you just have fill the categories.
Here you can find the download link for Staff Allowance Payment Report Template,