For many investment goals or plannings a Stock Report plays a very important role. A Stock Report is a collection of information prepared by an analyst to help the investors to invest on the right place/organization. The template that we have prepared has ample information and entities for a general Stock Report.
Here is the preview of Stock Report Template created in MS Excel.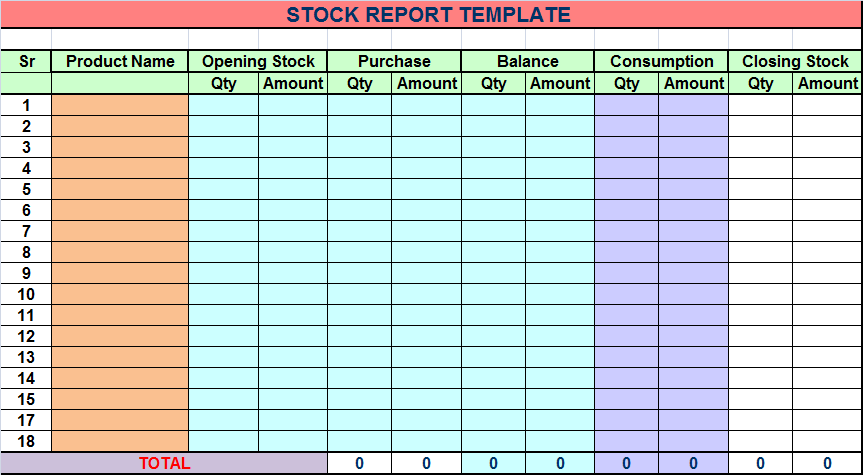 We have created a general and easy-to-use report template for Stock Report. It is created in MS Excel, it is basic and can accommodate any extra information that you may need. With proper guidelines anyone with little or no knowledge of MS Excel can use and make a professional report with this template. You can download the free report template from the link given below and customize it according to your procedures.